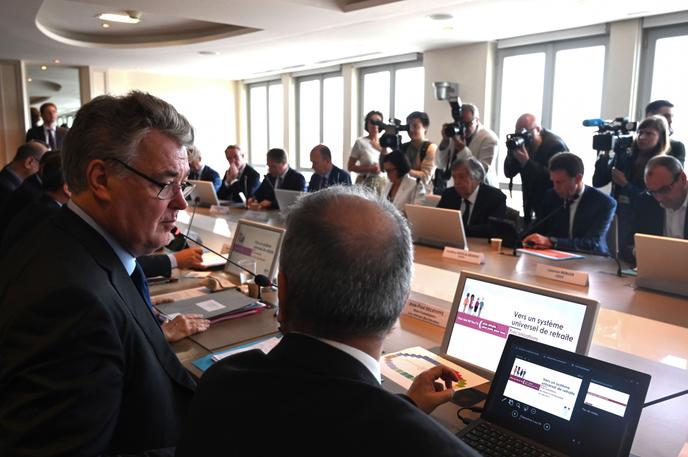 Repeatedly pushed back, the vast construction site of pensions passed, Thursday, July 18, a significant step. After more than eighteen months of consultation with the social partners, Jean-Paul Delevoye, the high commissioner who leads the case, has finally unveiled his recommendations on the future universal system promised by Emmanuel Macron.
The scheme, which will come into force in 2025, is intended to replace the 42 existing plans. After presenting to employers and unions the content of his recommendations alongside Agnès Buzyn, Minister of Solidarity and Health, Mr Delevoye was to submit his report to the Prime Minister, Edouard Philippe Matignon.
These proposals are relatively faithful to what the High Commissioner had suggested to the social partners during their meetings which lasted more than a year. Several of them had already been made public, October 10, 2018, during the first series of arbitrations. They must serve as a basis for the government to develop its bill. The calendar is still unclear: the text should be presented to the Council of Ministers by the end of the year, then debated in Parliament in early 2020, before or after the municipal elections.
Mr Delevoye has finally obtained from the executive he renounces, in the immediate future, to introduce savings measures in the Social Security Financing Bill (PLFSS) for 2020 which is to come under discussion at the 'autumn. In the immediate future, Mr Delevoye was to propose to the social partners to see each other as early as next week to set the timetable for the consultation, which will begin in September.